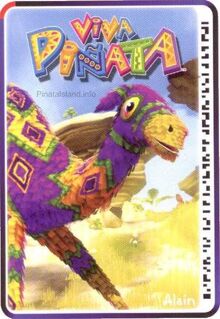 Mind those jaws! And the spit! And hooves! You can see why that barbarian fellow ended up socking one of these in the face. Plainly some folks around here have more affection for the, er, noble desert steed.
Trouble in Paradise - Standard requirements
Appear requirements
You are a level 15 gardener or better
Note: Can only be found in theDessert Desert
Bait requirements
A Camello enjoys orange-colored stuff
Note: Bait the trap with a yam
Resident requirements
Have 20 square pinometers of sand (20%)
Has drunk 2 cups of coffee
Has eaten 3 cacti
Romance requirements
Have 25 square pinometers of sand (25%)
Has eaten 3 coconut macaroons
Is wearing Cool Shades
Is wearing Señor Sombrero
There is a Camello house in the garden
Trick requirements
Feed it a palm seed to have it perform Trick 1
Feed it a cactus seed to have it perform Trick 2
Ad blocker interference detected!
Wikia is a free-to-use site that makes money from advertising. We have a modified experience for viewers using ad blockers

Wikia is not accessible if you've made further modifications. Remove the custom ad blocker rule(s) and the page will load as expected.