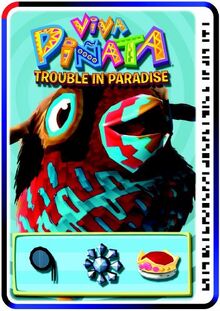 This cheeky little piñata adds a splash of colour to the frozen wastes of Piñata Island. No matter how cold and bleak, the Robean is always cheery and full of bounce. How irritating.
Trouble in Paradise - Standard requirements
Appear requirements
Can only be found in the Piñarctic
Bait requirements
A Robean can't stop eating holly berries
Resident requirements
You have 1 square pinometer of snow (1%)
Romance requirements
Has eaten 1 Bispotti
Have 3 square pinometers of snow (3%)
Have a Robean house in the garden
Trick requirements
Feed it a hazelnut seed to have it perform Trick 1
Feed it a hazelnut to have it perform Trick 2
Ad blocker interference detected!
Wikia is a free-to-use site that makes money from advertising. We have a modified experience for viewers using ad blockers

Wikia is not accessible if you've made further modifications. Remove the custom ad blocker rule(s) and the page will load as expected.