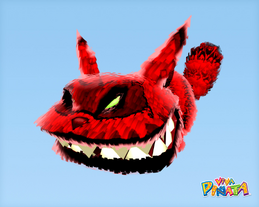 For information on the tamed version of this species, see the Macaracoon article. To see all sour species, see the Sour category page.
Description
Banded tail and dark patch around its eyes, the Sour Macaracoon looks like a sneaky thief. To tell the truth, that's an accurate description.
As a sour, it steals the eggs from your garden!
If you tame it, you can tell it to use its special "Find Romance Candy" ability.
Requirements
Appear requirements
Visit requirements
Resident requirements
Ad blocker interference detected!
Wikia is a free-to-use site that makes money from advertising. We have a modified experience for viewers using ad blockers

Wikia is not accessible if you've made further modifications. Remove the custom ad blocker rule(s) and the page will load as expected.