For information on the tamed version of this species, see the Sherbat article.
Description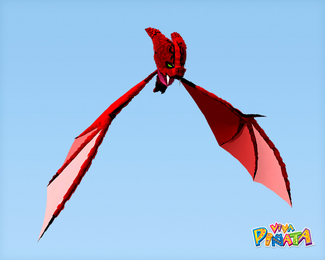 The Sour Sherbat must think it's Halloween all year round — that would explain why they only come out at night looking for candy. Of course, these nocturnal nasties don't bother knocking on doors and asking for treats, they just sink their sour fangs right into one of your Piñatas and suck the sweets right out! Sherbats? Sher-vamps is more like it. Sherbats can't resist Jack O' Lanterns.
Requirements
Appear requirements
Visit requirements
Resident requirements
Ad blocker interference detected!
Wikia is a free-to-use site that makes money from advertising. We have a modified experience for viewers using ad blockers

Wikia is not accessible if you've made further modifications. Remove the custom ad blocker rule(s) and the page will load as expected.