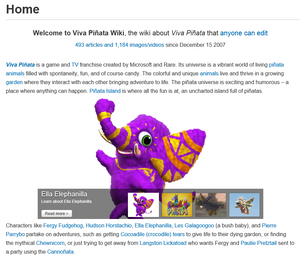 Generally, each week, one of our articles becomes the Article of the Week (AotW) and is displayed on the main page for a week and becomes a Featured Article. The choice is largely arbitrary, so if you have questions, comments, or a suggestion for which article should be the next AotW, feel free to post here. The AotW generally changes on or after midnight UTC (7:00pm EST) every Sunday night. To suggest an article, start a new discussion here with a two-paragraph summary of the article (usually the article's lead-in if possible) and an appropriate picture.
The article of the week will appear on the topmost main slider of the page on both mobile and desktop skins.
Previously Featured Articles
This section will only feature articles featured in the newer format (pages featured since January 21, 2018).